The Hyde Park Barracks as a central block set within a courtyard bounded by buildings housing a variety of support functions had late 18th – early 19th century British architectural precedents.
John Plaw published a design for a hunting box with twin lodges in his Ferme Ornée (London, 1795), an architectural pattern book used by John Macarthur for stable buildings at Camden, NSW. HHT curator, Scott Hill has pointed out close similarities between the composition of Plaw's Hunting Box and the front wall of the Barracks. Just look at those gate houses with their perky domes as well as the piers guarding the entrance.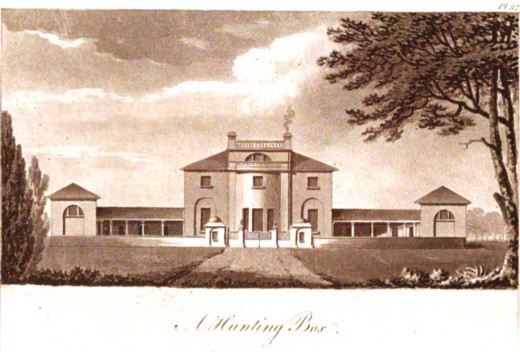 Image: John Plaw, Hunting Box from Ferme Ornée (London, 1795), Historic Houses Trust, Caroline Simpson Library & Research collection
James Kerr, in his Design for Convicts writes that Greenway's design of the Barracks compound was a simple and recognisable eighteenth century arrangement as seen in John Wyatt's 1777 design for an agricultural complex – Hatch Farm, in Essex, England.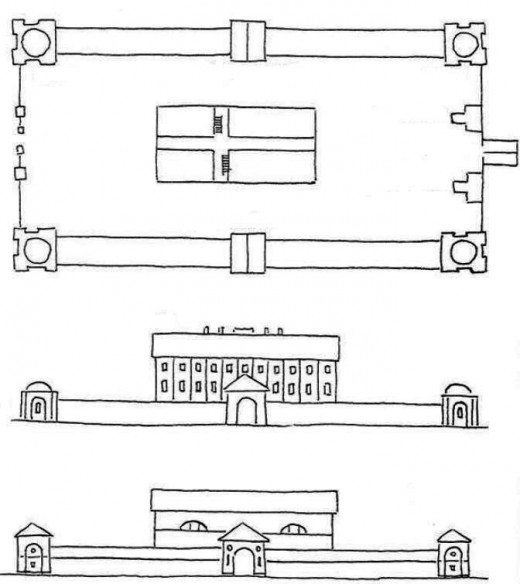 Image: Hatch Farm, Essex, England, from James Kerr, Design for Convicts (1984)
Another interesting parallel for Hyde Park Barracks is the Workhouse, Southwell, Nottinghamshire, England (1824), a three storey institution set within a compound which was compartmentalized according to the genders and classes of the inmates.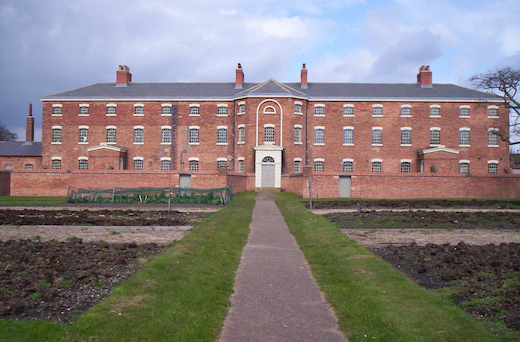 The Workhouse, Southwell, Nottinghamshire, sourced from panoramio
See www.nationaltrust.org.uk/main/w-vh/w-visits/w-findaplace/w-theworkhouse/