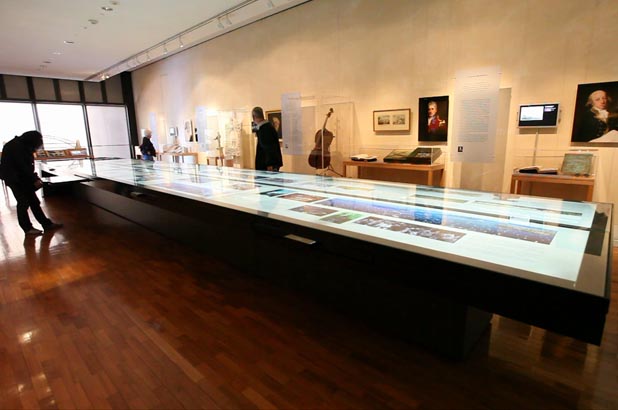 On the site of first Government House
The Museum of Sydney is a modern museum on a historic site. It was here that Governor Arthur Phillip built the first Government House in 1788, the home, office and seat of authority for the first nine governors of New South Wales. This site was also a point of contact between the Gadigal people of Sydney and the British exiles arriving on the First Fleet.
The museum's displays explore the archaeological remains of first Government House, the first fleet ships, trade and the continuing stories of Sydney's people and places as it has developed into the metropolis it is today. A changing program of major exhibitions focus on stories of Sydney's past and present.
The first Government House
The site of lavish balls and family dinners, official ceremonies and momentous decisions, confrontation and reconciliation, the first Government House was the scene of events both extraordinary and intimate – from the arrest of Governor Bligh during what became known as the 'Rum Rebellion' to the birth, and death, of children. The home and office of the first nine governors of New South Wales, it was the venue for family life, work and entertainment. The house grew from Governor Phillip's modest six-room dwelling to the rambling structure demolished in 1845–1846. Its foundations and archaeological record miraculously survived in a rapidly developing city to form the basis of the Museum of Sydney.
Learn more about the Museum of Sydney, including current events and programs.