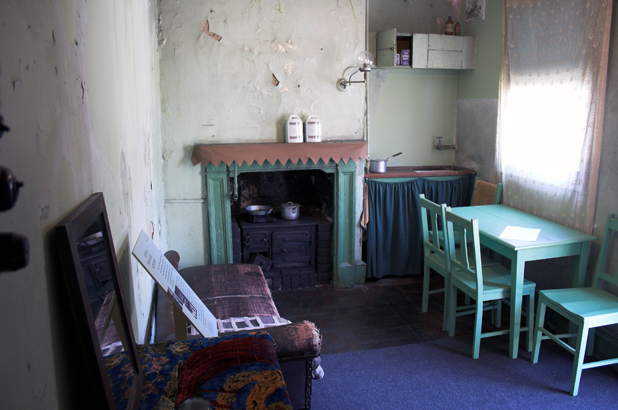 Built in 1844. Home to over 100 different families.
The once tight-knit working class community in The Rocks has long gone but their voices can still be heard in the buildings that remain. In the heart of The Rocks stands Susannah Place, at 58 – 64 Gloucester Street; a terrace of four houses built by immigrants in 1844.  For almost 150 years these small houses with tiny backyards, basement kitchens and outside wash houses were crowded with ordinary families whose lives were played out in Sydney's oldest neighbourhood.  Their traces can  still be seen in layers of paint and wallpapers, handrails worn smooth, repairs made and rooms adapted. Against a backdrop of re-created interiors the museum tells the real stories of the people who called Susannah Place home.
Learn more about Susannah Place, including current events and programs.