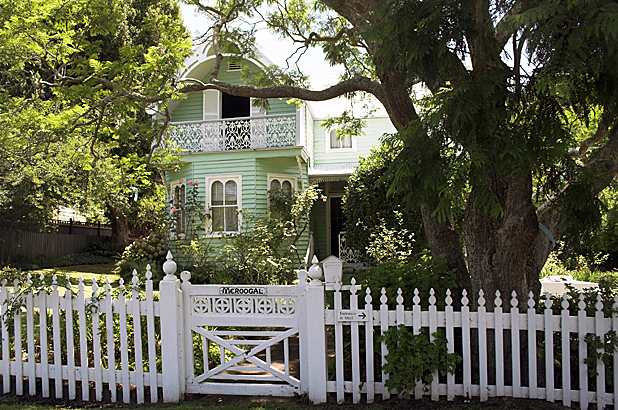 The story of Meroogal is of four generations of Thorburn and Macgregor women, who lived here from 1886 until 1985. Inside the walls of this Gothic Revival timber house, barely changed since it was built, the richly layered interiors reveal the story of the family and in turn reflect the growth of Nowra and the South Coast of New South Wales.
To enter Meroogal is to step into the family's everyday lives of social rounds, domestic chores and routines, the delight in preserves from their orchard and cakes enjoyed with visitors. Furniture, household objects, diaries,  photographs and even clothes have remained at the house, allowing us to sift through each layer of its occupation, discovering both the continuity and the contributions made by each generation of 'the 'Roogals'.
Learn more about Meroogal, including current events and programs.