Every well-used cookbook has a page that naturally falls opens from constant attention, or tell-tale food splatters or splodges that show evidence of popular use. What's yours?
Indelible evidence
In Emma Rouse's 1863 edition of Beeton's book of household management, which remains in the family collection at Rouse Hill House & Farm, the carrot pudding recipe page sports orange smudges and smears that can only have come from carrots.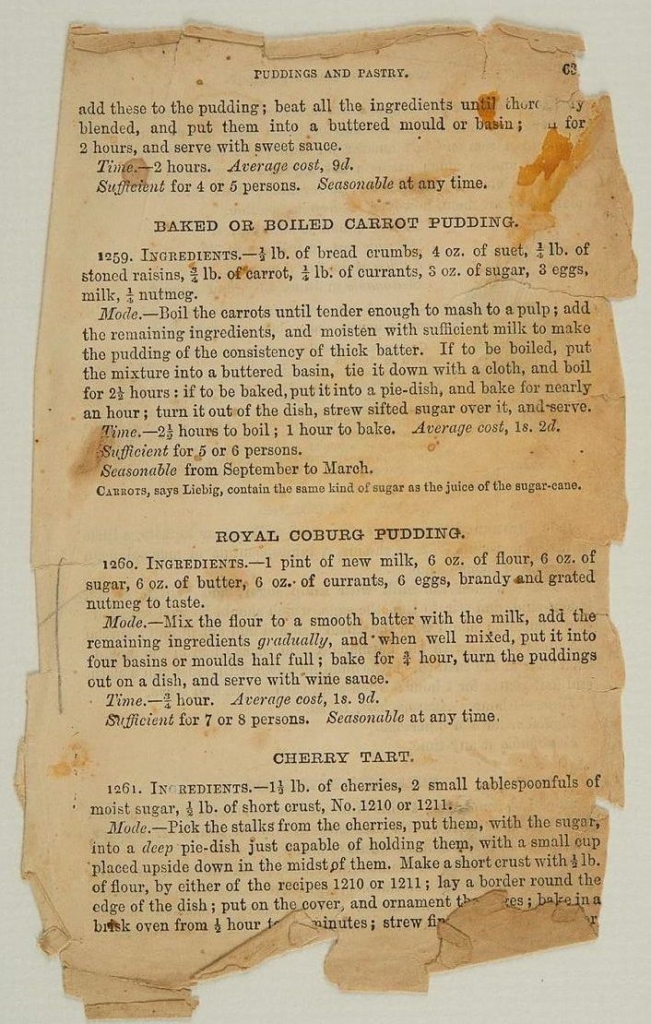 Autumnal glow
Capturing the golden glow of autumn, this pudding is more comforting than cake, buttery but lightly textured and fruit-rich from the addition of currants and sultanas. Containing no flour, its substance comes from breadcrumbs, butter and eggs. The original recipe calls for suet, which I have substituted with butter – see here, or below.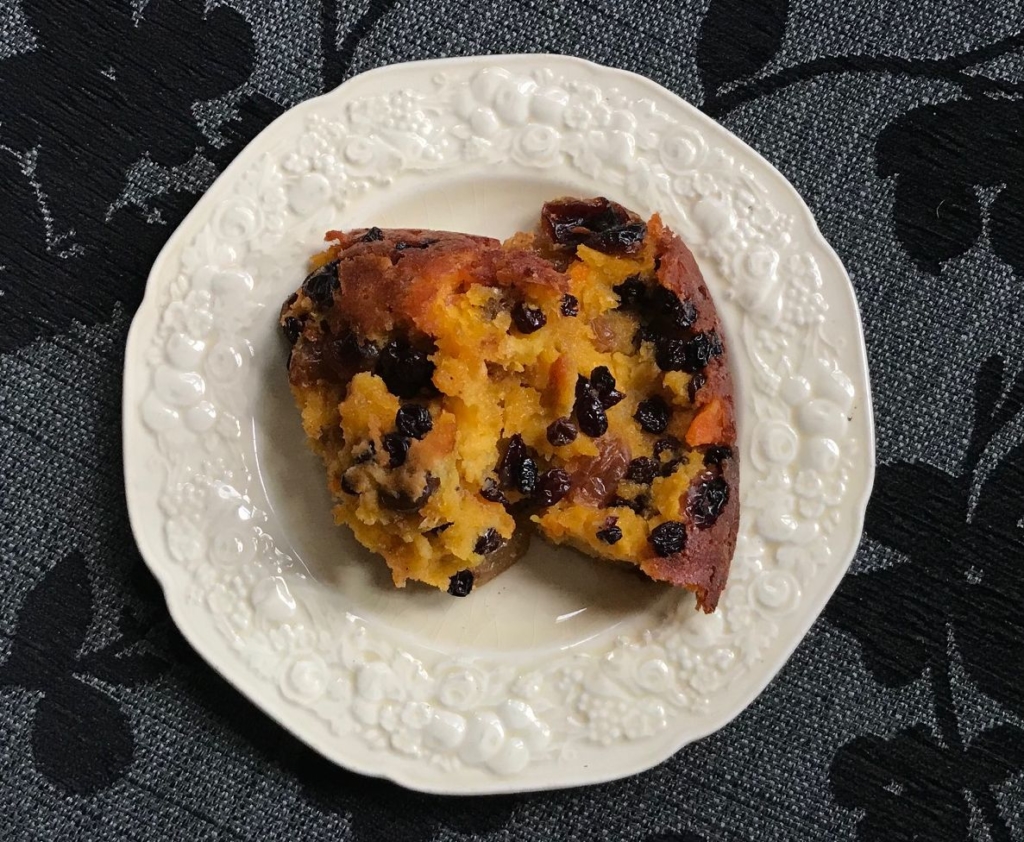 I find the baked version easiest to make, needing less attention than boiling a pudding on the stove, but you can steam the pudding in a bowl, tied with a cloth as instructed or sealed with foil. Serve the pudding warm with custard or cream, or at room temperature as a moist alternative to fruit cake.
Beaten-up Beeton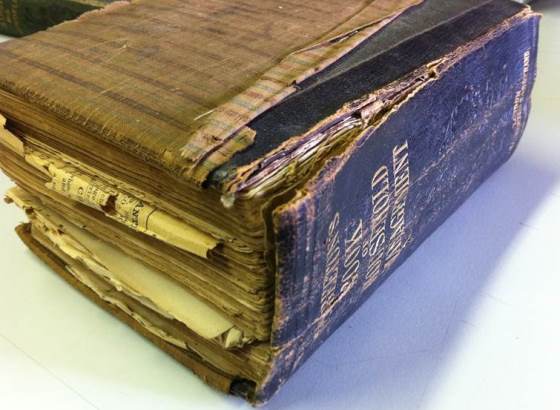 We can only imagine how many meals have been made from this book over the past 150 years. What's your most well-worn and over-loved cookbook or recipe?
Carrot pudding

Print recipe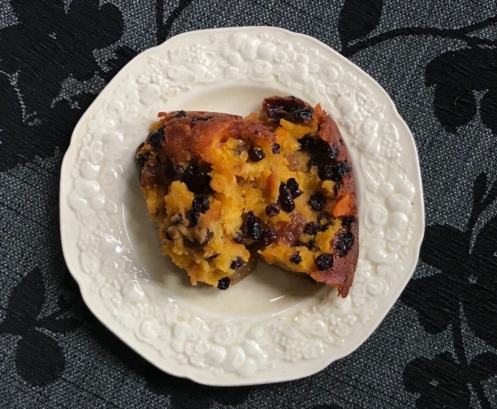 Ingredients
350g carrots (peeled and trimmed)
250g (4 cups) fresh breadcrumbs (made from 2-day-old white bread, crusts removed)
120g butter (or suet), diced
100g sultanas
100g currants
80g (1/3 cup) white granulated sugar
3 eggs (beaten)
1/4 teaspoon ground nutmeg or ground cinnamon
milk (optional)
Note
Carrot puddings have been made for centuries in Britain and Europe. Be sure to use homemade breadcrumbs, as prepackaged alternatives will not give the required light texture. The carrot-coloured splotches on the recipe page in Emma Rouse's 1863 edition of The book of household management suggest it was a family favourite. It is delicious served warm with ice-cream, or cold as a light alternative to fruitcake.
Serves 8
Directions
Grease a 23-cm pie dish.
Boil or steam the carrots until very tender. Drain them and allow them to cool. Transfer them to a bowl and mash them to a pulp.
Preheat the oven to 180ºC (160ºC fan-forced).

Combine the mashed carrot with all the other ingredients and mix well. Ideally the mixture should be the consistency of thick batter, but add milk if it seems heavy and dry. Transfer the mixture to the pie dish and bake for 45–50 minutes, or until a skewer inserted in the centre of the pudding comes away clean. Allow to cool a little before serving.