If you've been down to see Eat your history: a shared table at the Museum of Sydney you'll have seen all the comment cards stuck up with magnets on our virtual fridge door. Here are some of our favorites so far from our younger visitors – drawings, recipes and much-loved foods! It's great to see such enthusiasm and creativity from the next generation of foodies!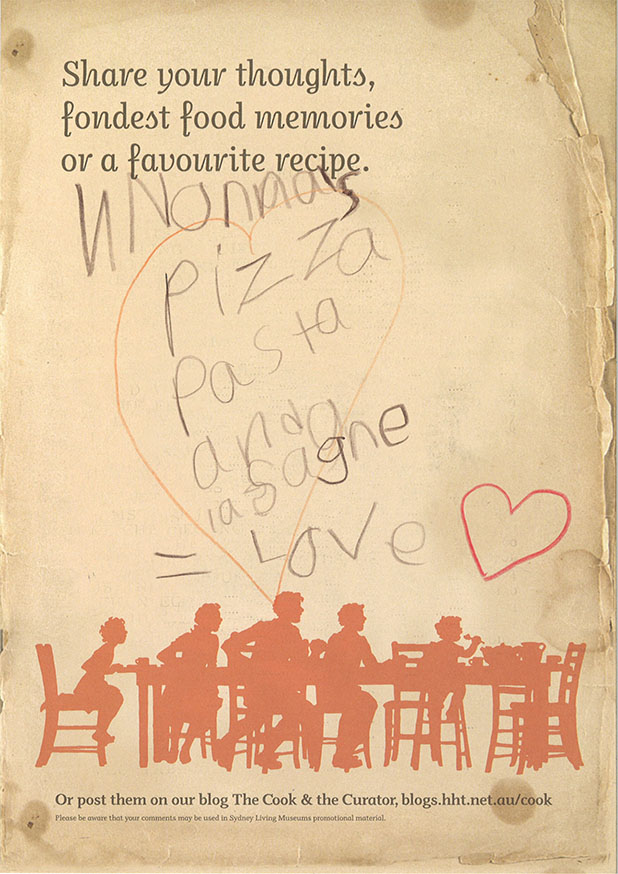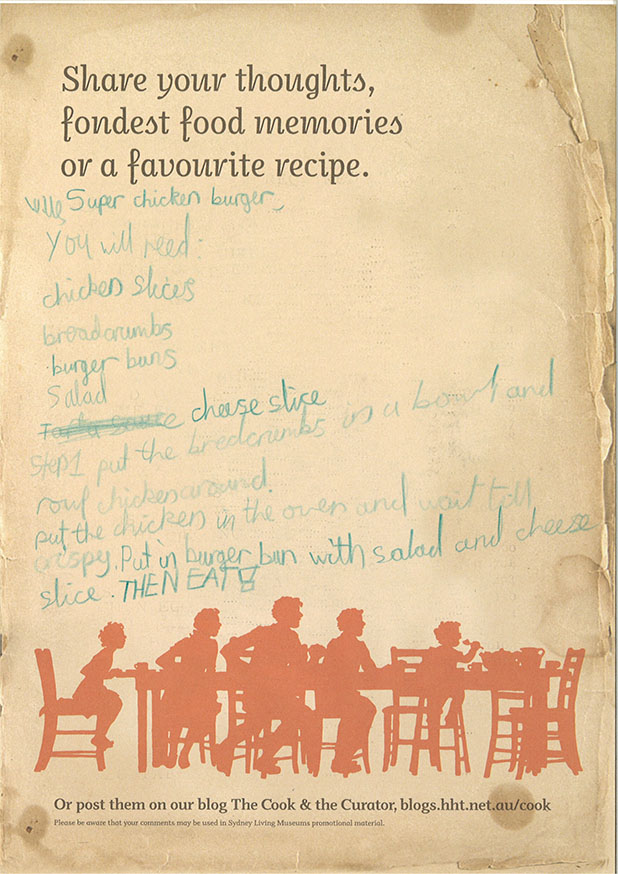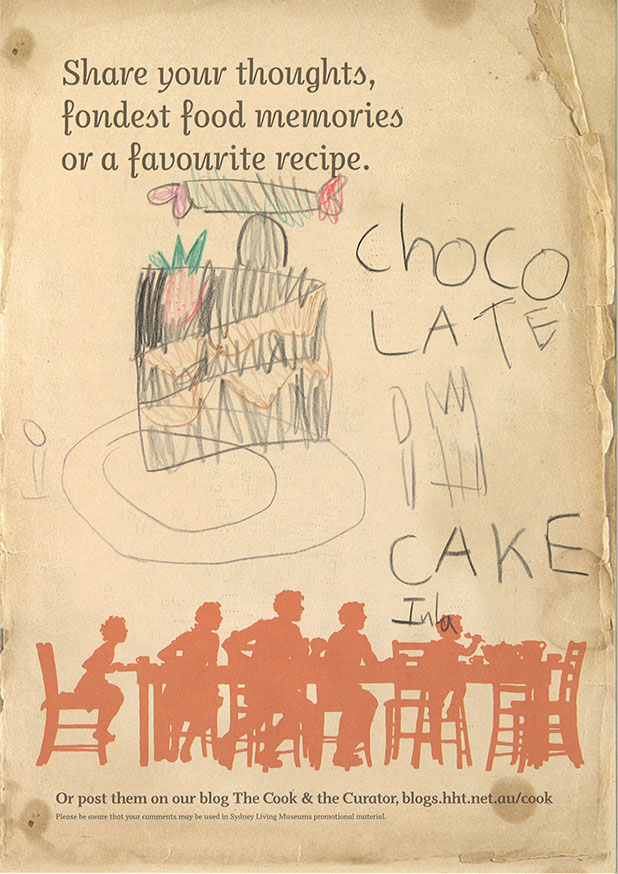 We've also introduced some kids activities for the holidays – they can 'shop' around the gallery to find ingredients for dinner, design their own dinner plate, and discover how people entertained themselves at an 1870s picnic! So bring the kids into town and give them a taste of their history!
In upcoming posts we'll bring you some more of these fantastic cards – showcasing visitors' shared recipes, memories and drawings – and a plethora of national flags – from all round the world.