This recipe originates from the 1951 January issue of The Australian Home Beautiful magazine, held in Sydney Living Museums' Caroline Simpson Library & Research Collection. Eat Your History project intern Elizabeth McKinnon decided she'd road test it as part of her Museum Studies internship – and it wasn't quite as smooth a ride as she'd hoped…
While I followed the instructions to the letter for this recipe, my cake did turn out a little like a fluffy pancake. The taste was delicious and my effort rewarded, however I would recommend a few tips for getting a better result than mine. Firstly my cake tin was a tad too big for the amount of batter (hence the pancake appearance) so next time I would use a smaller tin or double the mixture. However the flavour was rather delightful and I will be attempting to make this again! To make this cake I borrowed some of my grandmother's fabulous 50s kitchen equipment including her scales, rotary beater and cake tins. It was really nice using them and getting in touch with a time of glamour in the kitchen to cook this vintage recipe.
Spinning Sugar Cake

Print recipe
Ingredients
Sponge Cake
170g sugar
6 tablespoons water
drop lemon juice
100g self-raising flour
sprinkle cinnamon
pinch salt
3 eggs
Butter Cream Filling
1 heaped tablespoon cornflour
1 cup milk (hot)
1 tablespoon butter
2 tablespoons caster sugar
drop vanilla (or flavour to taste with rum or brandy)
Boiled Frosting
2 egg whites (unbeaten)
1 1/2 cup sugar
1/3 cup water
1 teaspoon lemon juice (extra lemon juice and less water may be used for good flavour)
drop flavoured essence (to taste)
drop food colouring (if desired)
Directions
Sponge Cake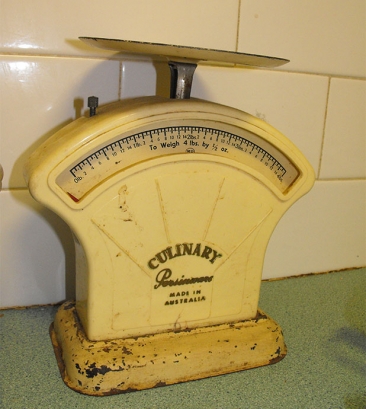 Preheat oven to 160C. Grease two 9 inch layer baking tins and line with baking paper.
Mix sugar, water and lemon juice into a saucepan and boil for 3 minutes. Put aside and allow sugar to cool a little.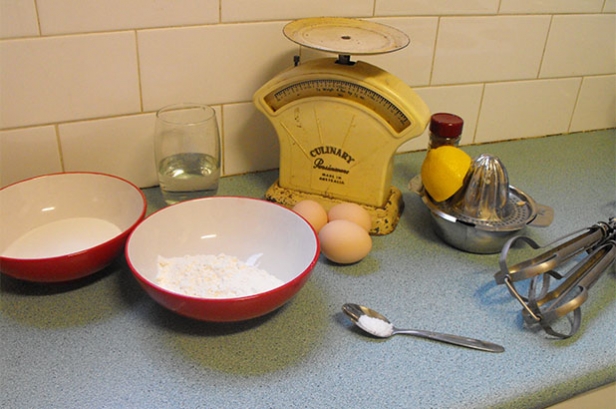 Meanwhile sift the flour, cinnamon and salt twice.
Beat the eggs until very fluffy. Pour the cooled sugar syrup over the eggs in a thin stream, beating well until the mixture is thicker and fluffy.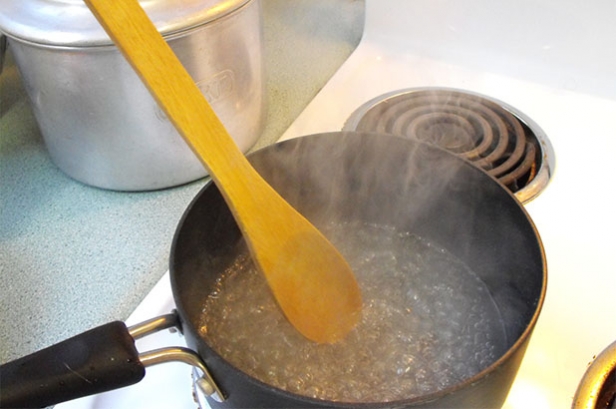 Fold in the sifted flour mixture very lightly and transfer into the two baking tins.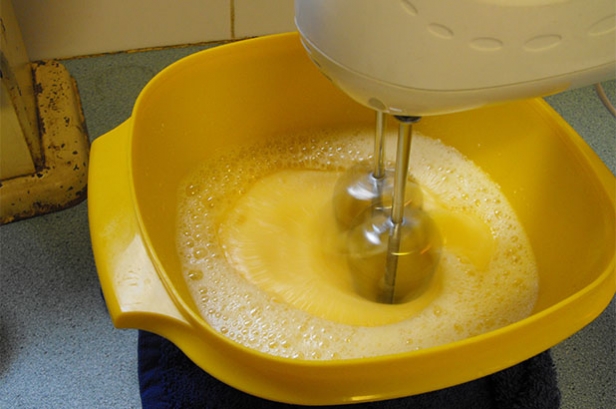 This cake bakes longer than an ordinary sponge at about 30 minutes.
Butter Cream Filling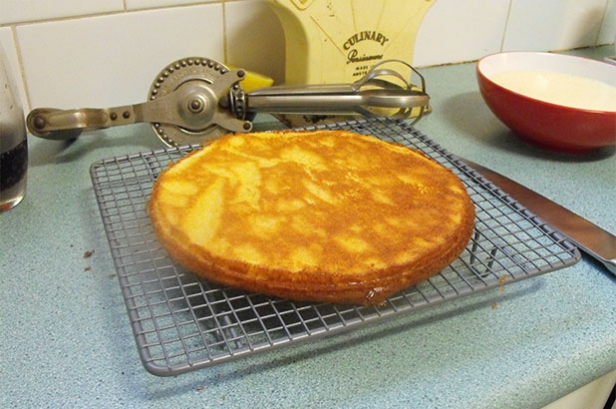 Blend corn flour with a little bit of the milk in a small saucepan, then add remaining milk. Stir over low heat until thickened and cook for a further two minutes. Allow to cool.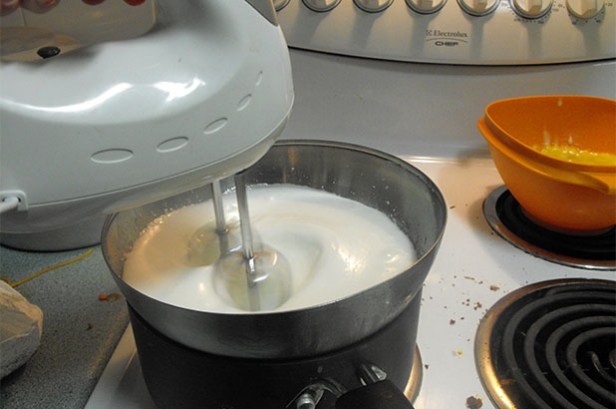 Meanwhile cream butter and sugar then add the milk mixture (blancmange) in small pieces. Beat well until smooth and creamy. Flavour to taste with rum, vanilla or brandy.
Boiled Frosting
Combine unbeaten eggwhites, sugar, water and lemon juice. Transfer mixture to a double boiler or alternatively, use a stainless steel bowl over a saucepan with one inch of boiling water. Beat mixture over heat for 10 minutes or until light, fluffy and thick enough to hold its shape.
Remove from heat, add essence desired for flavour and continue beating until icing is stiff enough to stand in peaks. At this stage you may tint the icing with food colouring. Swirl icing over cake immediately.