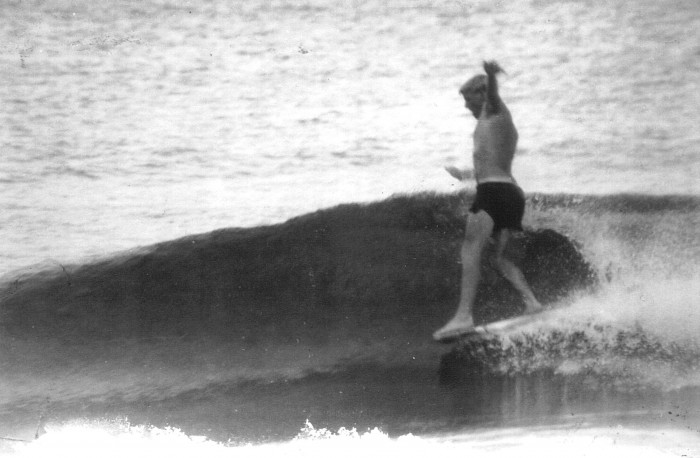 Photo Ted Harvey, 1963, courtesy Ross Bailey
Had lunch with my good mate and veteran Newcastle 'Surf Rat' Ross Bailey the other day. Not surprisingly we talked at length about the early years of malibu surfing north of Sydney and he gave me a handful of photos, including this one of him 'on the nose' aboard his brand new striped Gordon Woods 9 foot sixer.
He also gave me an old photo of him in 1963 outside the Gordon Woods factory shop at 208 Harbord Road, Brookvale  – that's Ross Bailey on the right of the door, about to check out the new range.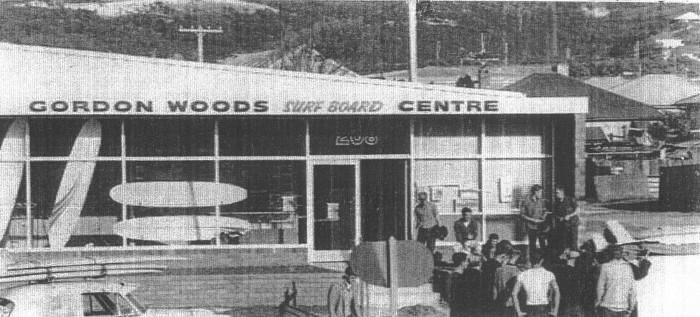 Gordon Woods Surfboard Centre Brookvale 1963, photo courtesy Ross Bailey
Here's the Gordon Woods showroom in 1968, with a few of Gordon's lastest stringerless 'involvement' models on show. The image (below) is from the back cover of John Witzig's Surf International Vol 1 No 1 in 1968 held in a private collection.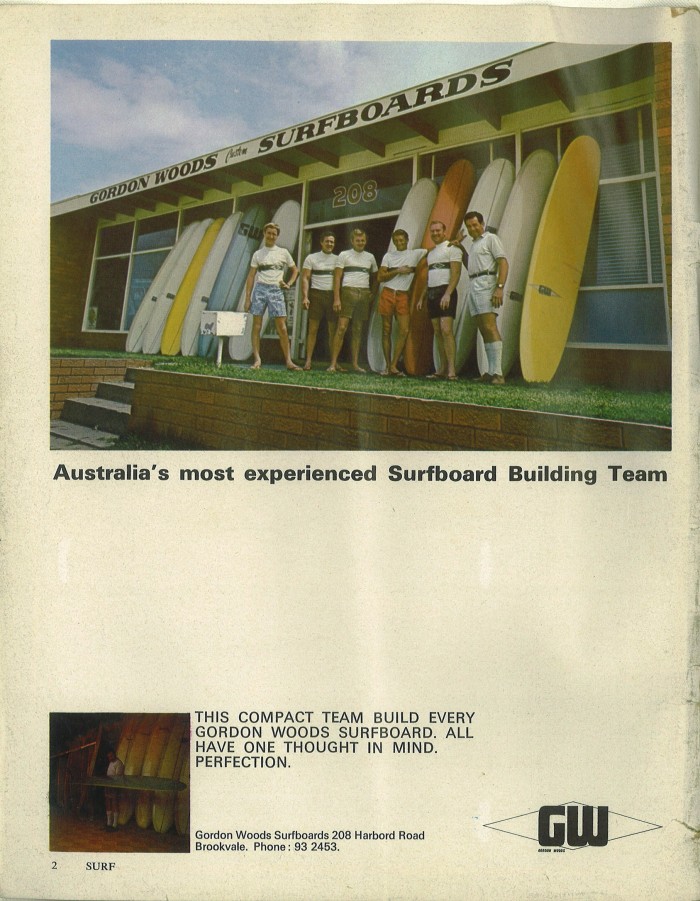 The old Gordon Woods shop in 2008…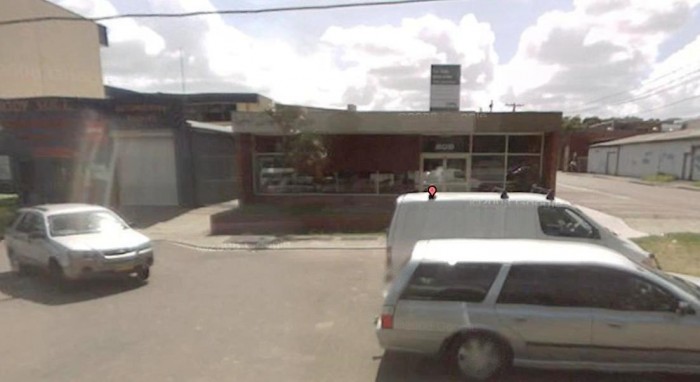 The shop today, courtesy google maps…