From 1961, Australian surf magazines broke new ground in targeting young readers. Bronte surfer Lee Cross's The Australian Surfer closely resembled John Severson's pioneering Californian booklet The Surfer and only released two editions, while Jack Eden's Surfabout and Bob Evan's The Surfing World, both launched in 1962, became firmly entrenched in Sydney's surfing consciousness.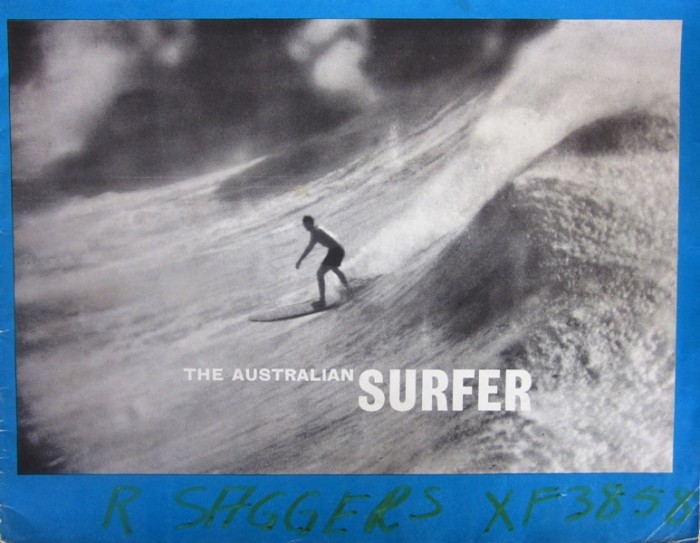 The Australian Surfer, Volume 1, 1961 (courtesy Ron Saggers) took its size, page number and even cover image concept from John Severson's The Surfer, which started life as a souvenir booklet of black and white movie stills in California the previous year.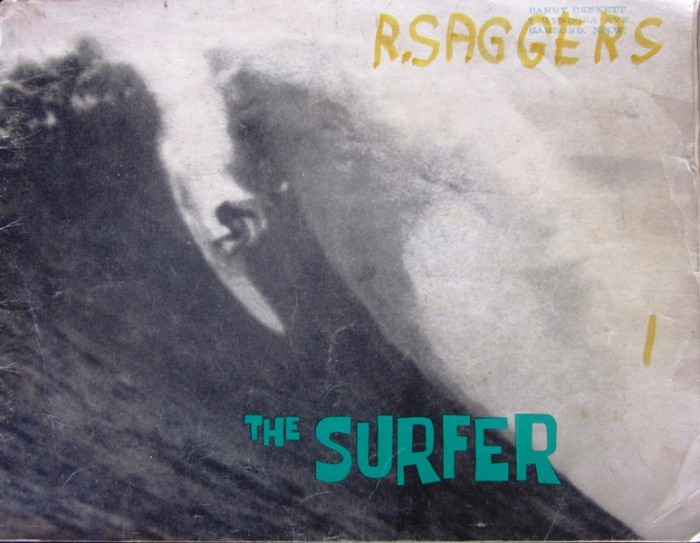 First edition of The Surfer magazine, 1960, courtesy Ron Saggers. Note the Bennett surfboards stamp at top right. Barry Bennett, along with Ron Saggers' uncle, the Sydney photographer Ron Perrett, maintained close contact with John Severson for many years. Right from the start, The Surfer was distributed locally through Barry Bennett surfboards.