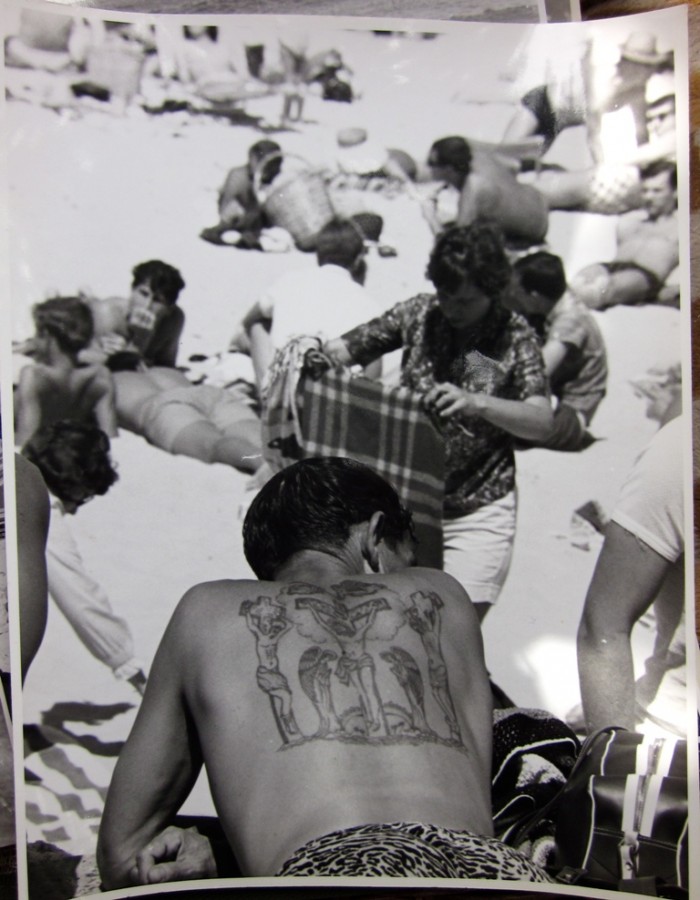 photo courtesy Valentin Sowada, many thanks to Karin Sowada
As Valentin put it…from the Swiss Alps to Bondi Beach. Having arrived in Sydney in 1956, from his home town of Lausanne, by way of North Africa, Paris, India and East Asia, followed by a stint working in the Snowys before finally settling down in Tamarama in 1962, Swiss wanderer and photographer Valentin Sowada was eager to absorb what he regarded as Sydney's very non-European qualities.
Here's one of Valentin's photos showing the great sandy patchwork of cultures and characters around early 60s Bondi. I'm wondering if the leopard print boardies and biblical tats on this bonafide greaser would have raised a few eyebrows.
Congratulations to Valentin, who turned 80 the other day, for your fantastic photos, your work with Qantas and other local magazines and more recently, your contribution of several photos in Surf City.