An intriguing collection of photos arrived in the post recently without any notes or sender info. The images are mostly captioned and appear to be linked to a 1950s Bondi surfer called Stu Ford.
I asked veteran Bondi surfer Anthony Anderson, whose uncle was the board builder Noel Ward (pictured below), to put the feelers out and not surprisingly he turned up some interesting info.
According to Patty Ward (Noel's wife via her daughter Kim)… Stu Ford was the guy who Noel and Scott Dillon asked to come to Bondi from USA to look at bringing short boards and fibreglass long boards as opposed to the timber ones they were originally using to Bondi. They were also asking about the long board shorts to be imported (the ones Noel is wearing in the photo)….big thanks to Anthony Anderson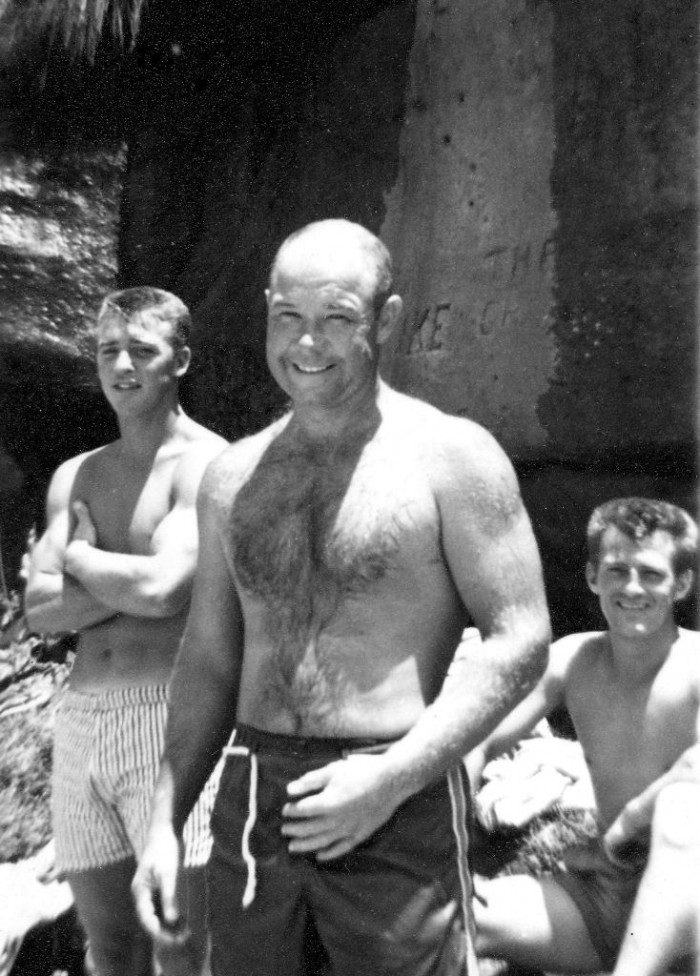 Noel Ward, Bondi 1957 c/o Stu Ford…?