Around 1975, apart from Peter Crawford, who defies words, Russell Lewis was 'the' surfer on Dee Why Point. Nick Carroll describes him as a gentle bloke with a sharp, static style (see  Whatever happened to Russell Lewis…?) but I remember him as an elastic, orangutang-like surfer with the hottest re-entry, surviving impossible drops over that sucky bowl. Lanky like Peterson but blonde and positive. He now runs a surf school on Kauai, Hawaii, coaching none other than amputee 'soul surfer' Bethany Hamilton. Here's a few shots from my files…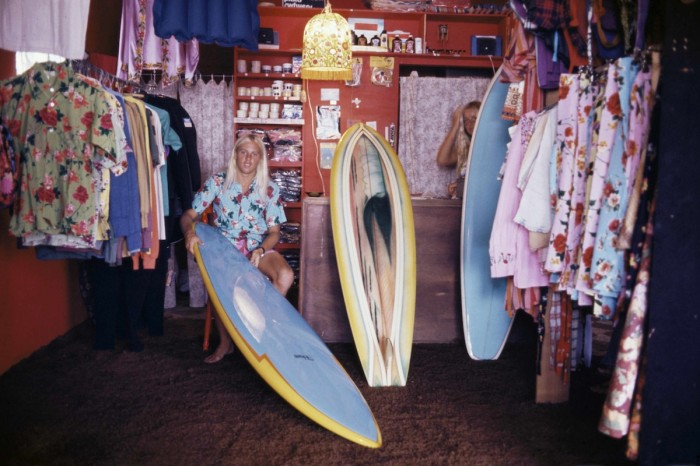 Russell Lewis in a promotional shoot for Henri Surf Shop, Curl Curl, around 1975, courtesy and copyright of Hugh McLeod.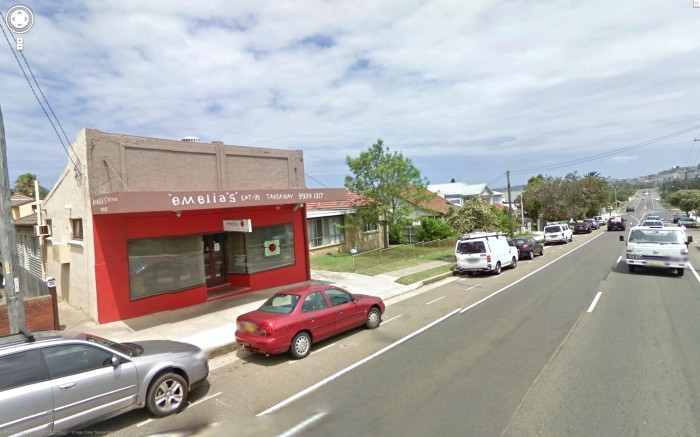 The old Henri shop on Griffith Road, North Curl Curl, is now a restaurant.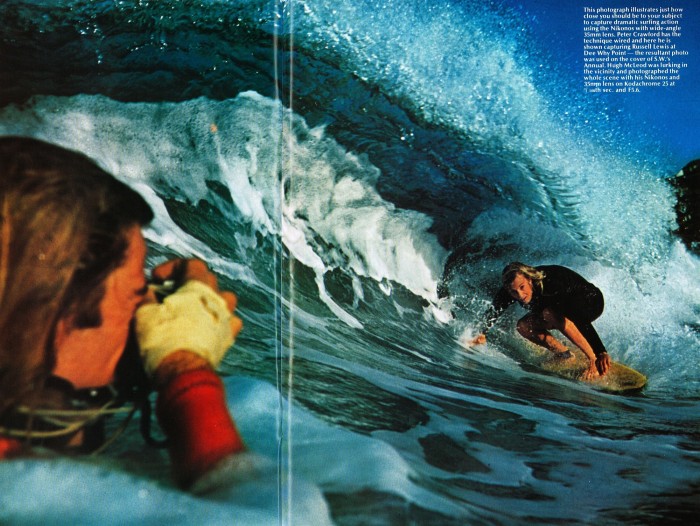 Russell Lewis on Dee Why Point in a Surfing World spread, taken by Hugh McLeod in 1976, courtesy and copyright of Hugh McLeod and Surfing World magazine.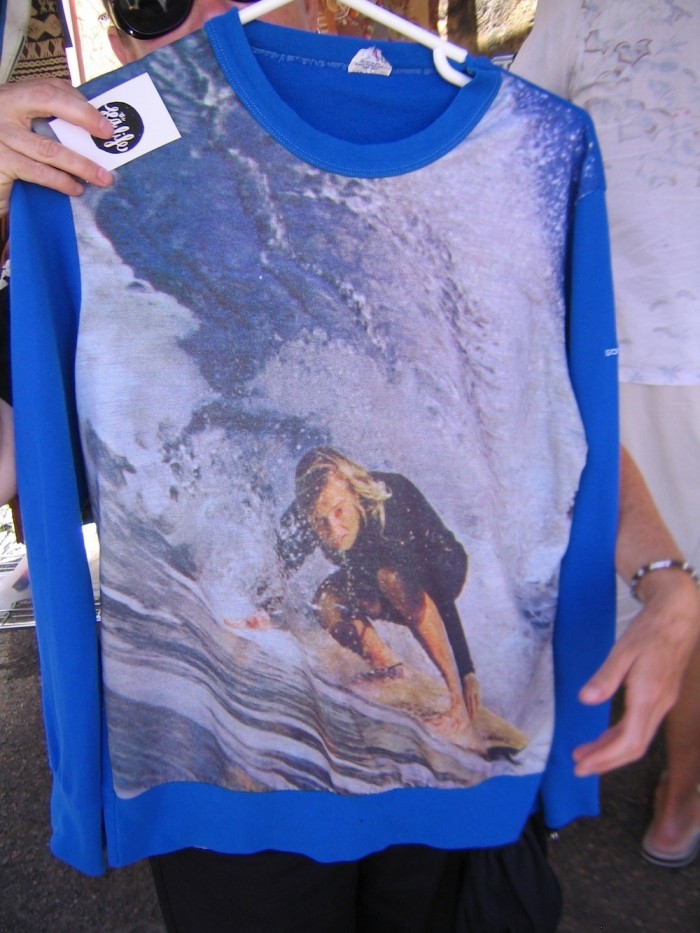 Hugh McLeod shot of Russell Lewis worked into graphic print on 'sloppy joe' spotted at Deus Ex Machina surf swap 2009.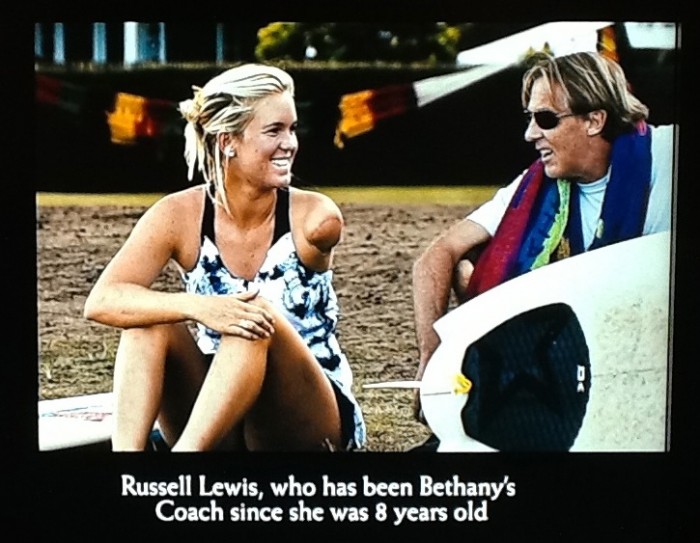 Russell Lewis with pro surfer and shark attack victim Bethany Hamilton in Hawaii, from the Soul Surfer movie credits.