Welsh 'rabbit' or rarebit

Print recipe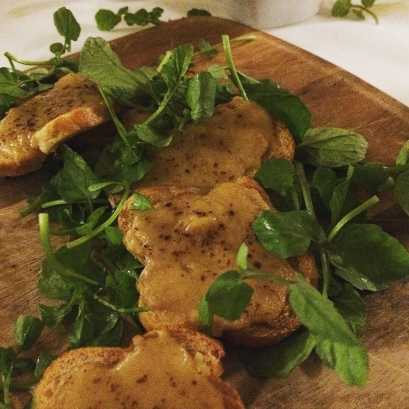 Ingredients
60ml ale (beer)
30g butter
125g cheddar or gruyere cheese, grated
pinch cayenne pepper
1 teaspoon English mustard (or French for a milder taste)
4 slices of hot buttered toast, to serve
Note
There is much debate as to which is the correct title; both are used in 19th-century cookbooks. For 'Irish rabbit' a chopped gherkin can be added to the melted cheese mixture.
Directions
Put the ale and butter in a saucepan over low heat. When the butter has melted, add the cheeses, cayenne pepper, mustard and a pinch of salt. Stir until the cheese melts and the mixture comes to a simmer, using a figure of eight motion to prevent the cheese from binding.
Meanwhile prepare the toast.
Remove from cheese mixture the heat and allow the mixture to settle for a few seconds before spooning it onto the toast.
Serve immediately – the cheese mixture will firm as it cools.
COOK'S TIP: the cheese mixture can be made in advance and refrigerated until required (up to three days). It will harden when cold, so spread onto the toasts and put under a hot grill until it melts, being careful not to scorch the edges of the toast.