Mushroom ketchup

Print recipe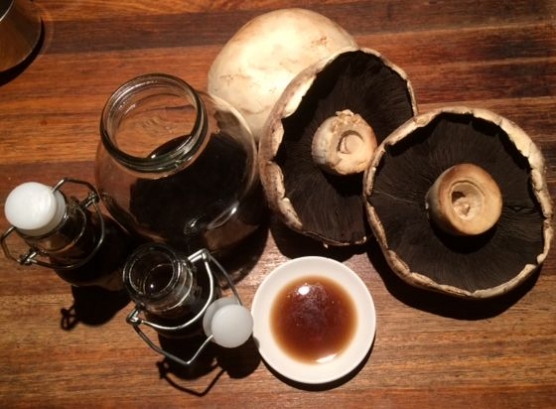 Ingredients
1kg common field mushrooms
2 tablespoons cooking salt
1 teaspoon allspice, whole
1 teaspoon black peppercorns
1 teaspoon mustard seeds
1/2 teaspoon cloves
1 teaspoon sliced ginger
1 bay leaf
pinch cayenne or chilli powder (optional)
2 tablespoons brandy or malt vinegar (optional)
Directions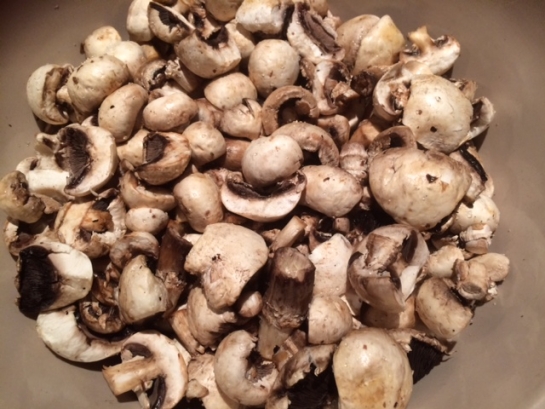 Wipe any dirt or grit off the mushrooms, roughly slice or break them apart and put them in a large non-corrosive bowl.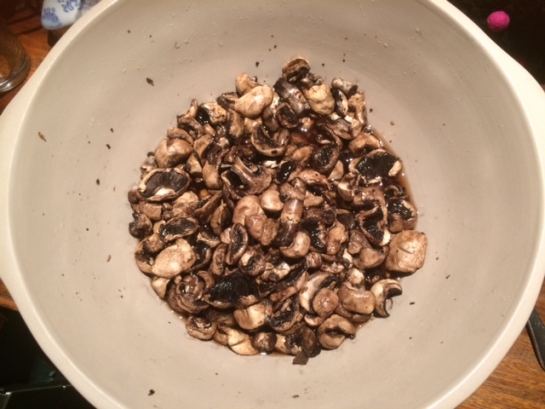 Sprinkle them with the salt, and lightly toss the mushrooms to distribute the salt more evenly through.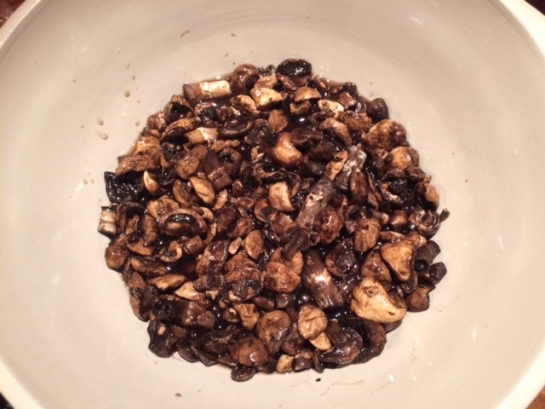 Cover with a plate or lid and leave for two or three days, stirring occasionally.
Transfer to a saucepan and heat to a simmer – be careful as the mixture can bubble up quite quickly. Simmer for 10–15 minutes, and strain into a clean bowl through a sieve lined with a few layers of muslin or folded kitchen cloth. Allow the mushrooms to drain for an hour or more, or overnight. You should have about 500 ml of liquid. You can apply gentle pressure, but do not squeeze the mushrooms, as it makes the sauce very heavy.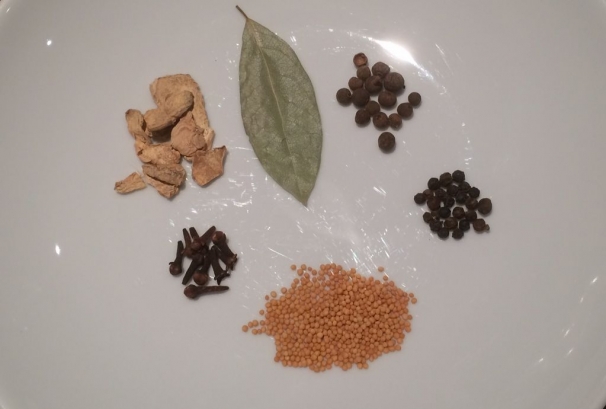 Simmer the strained liquid with the spices on a low heat for 20 minutes, and set aside to cool. Strain again through a muslin-lined sieve into a clean bowl or jug, and set aside for any sediment to settle.

Pour into sterilised bottles or jars, filling only two-thirds full, and leaving any sediment behind.
Top with brandy or malt vinegar, if using, and seal.
Some recipes advise to reboil after a few weeks to improve keeping quality; others say to add a few tablespoons of oil to protect the surface of the sauce from air. Alternatively, keep in the fridge.
COOK'S TIP: I used large field mushrooms, which produce a deep colour and robust flavour, but button mushrooms can also be used, or a combination of both.