Collared eel

Print recipe
Directions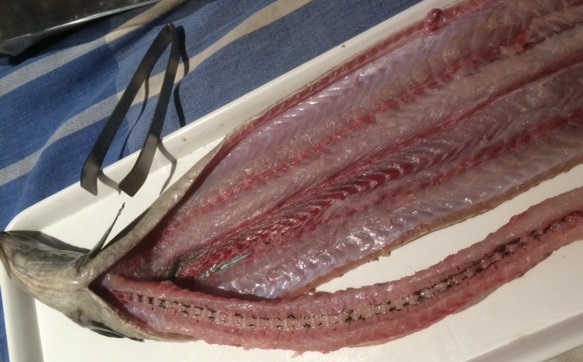 Collaring was a popular way of preparing thin, flat or seemingly insubstantial cuts of fish or meat to make them presentable at the table. French 'roulades', Scandinavian roll-mops, Italian 'involtini' and rolled roasts – often with a filling or stuffing to bulk them up – are remnants of this art.

This recipe for collared eel is from Maria Rundell, A new system of domestic cookery, 1816.

Bone a large eel, but don't skin it. Mix pepper, salt, mace, allspice, and a clove or two, in the finest powder, and rub over the whole inside; roll it tight, and bind with a coarse tape; boil in salt and water till enough, then add vinegar, and when cold keep the collar in [its] pickle. Serve it either whole or in slices.

Chopped sage, parsley, and a little thyme, knotted marjoram, and savoury, mixed with the spices, greatly improve the taste.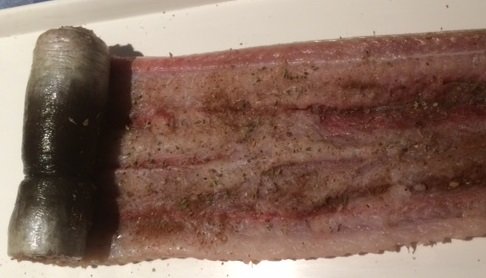 Maria Rundell's cookbook remained in print in much the same form but under different titles until at least the 1860s. An 1861 edition remains in the Rouse Hill house and Farm collection, as does a decorative collared eel serving dish.

Read more about collaring and collared eel on our blog at: https://blogs.sydneylivingmuseums.com.au/cook/to-collar-an-eel/