There are few households in Australia that would not have a bottle of tomato sauce in the pantry cupboard, or, in those that do not, some kind of savoury sauce such as Worcestershire or HP. More recently, the ubiquitous tomato sauce is being called tomato 'ketchup' – the term used for it in the USA. While many might think this is a (deleterious) result of increasing exposure to Americanisms through television, media, and globally branded products, ketchup dates back to the 1700s, as a term for savoury sauces used as condiments.
Fishy business
Active debate about the origins of the word abounds, ketchup, katchup, and catsup are anglicisations of a Chinese word for fish sauces, and commonly used in mid-18th century cookery texts – the sweet Indonesian soy sauce, 'ketcap manis' shares its origins.
The earliest published recipe using the term (that I've come across) is from 1739, in Elizabeth Smith's The Compleat Housewife, an 'English Katchup' of spiced vinegar and anchovy-based condiment sauce. Worcestershire sauce is a later version of the same. The London and Country Cook, or, Accomplished housewife followed soon after with a similar recipe for ketchup. Ketchup was also used in the American and Australian colonies – ketchups were advertised in the Sydney Gazette from 1804 – but strangely, the the word did not become entrenched in common language here or in Britain, the way it has in the US.
'Fair suck of the sauce bottle'
Long before tomatoes found their way into bottles, commonly found resources such as cockles, walnuts and mushrooms were used to make condiment sauces which later became known as ketchups. The Compleat Housewife includes a recipe for 'Mushroom Liquor', for example, which bears a very close resemblance to the Mushroom Ketchups in Maria Rundell (1816), Eliza Acton (1845) and Mrs Beeton (1861). Requiring very little cooking, mushroom ketchup is easy to make at home, and, as these 18th and 19th century authors attest, a useful flavour booster for soups, gravies or as a condiment for grilled meats and classic English fry-up breakfasts. It also adds character to store-bought tomato sauce, resulting in a more sophisticated and complex flavour profile.
Interestingly, the later authors omit Elizabeth's Smith's suggestion to oven-dry the mushroom pulp and then pound them into a powder for use as a seasoning or spice – beware, it is very salty, but a useful and flavoursome alternative to salt for risottos, omelettes etc.
Bulk order
The 18th and 19th-century recipes give an idea of the volumes people were likely to make, albeit for private households. Almost invariably they call for a 'peck' or 2 gallons of mushrooms – imagine an standard 10 litre bucket three-quarters full – which gives an idea of how prevalently it was used.
It is with little wonder that, if this quantity was to last a whole year, until the next mushroom season, it would need to store well. The addition of brandy or vinegar would help extend shelf-life, but some recipes advise to reboil after a three months, others say to add a few tablespoons of oil to protect the surface of the sauce from air.
For modern cooks, who can purchase mushrooms any time of year, I've reduced the volume to a more manageable 1 kilogram, which yielded approximately 500 ml ketchup. Brandy and vinegar certainly add to the flavour, but keep the ketchup in the fridge, especially in the warmer months.

Mushroom ketchup

Print recipe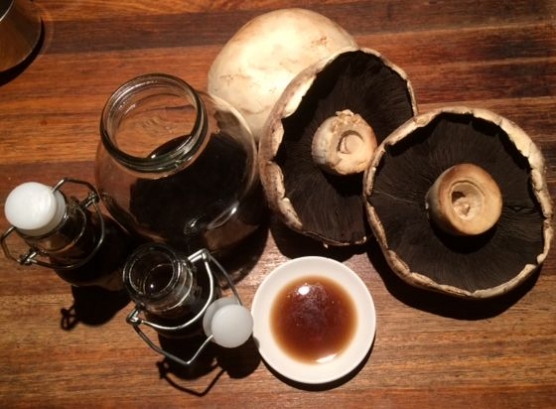 Ingredients
1kg common field mushrooms
2 tablespoons cooking salt
1 teaspoon allspice, whole
1 teaspoon black peppercorns
1 teaspoon mustard seeds
1/2 teaspoon cloves
1 teaspoon sliced ginger
1 bay leaf
pinch cayenne or chilli powder (optional)
2 tablespoons brandy or malt vinegar (optional)
Directions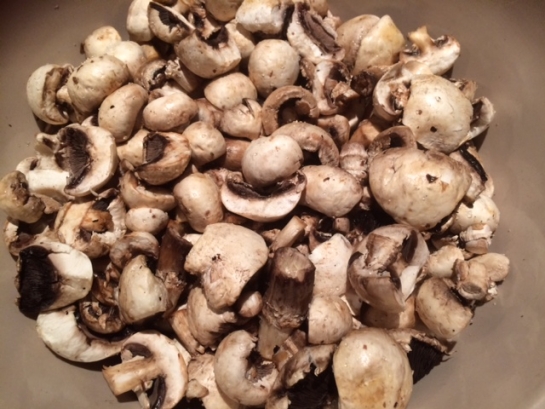 Wipe any dirt or grit off the mushrooms, roughly slice or break them apart and put them in a large non-corrosive bowl.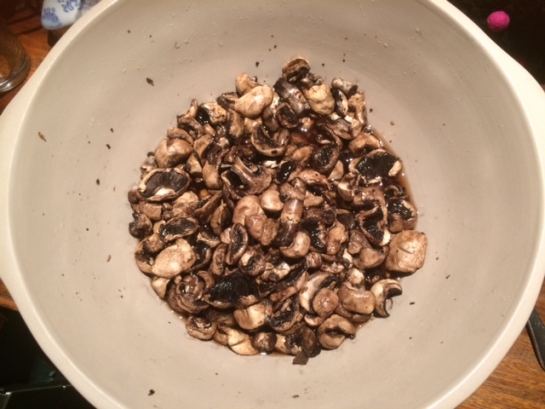 Sprinkle them with the salt, and lightly toss the mushrooms to distribute the salt more evenly through.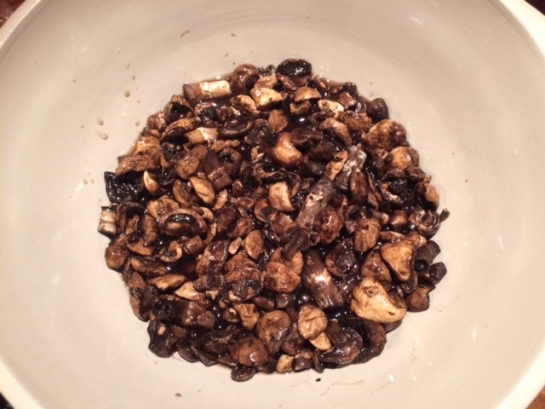 Cover with a plate or lid and leave for two or three days, stirring occasionally.
Transfer to a saucepan and heat to a simmer – be careful as the mixture can bubble up quite quickly. Simmer for 10–15 minutes, and strain into a clean bowl through a sieve lined with a few layers of muslin or folded kitchen cloth. Allow the mushrooms to drain for an hour or more, or overnight. You should have about 500 ml of liquid. You can apply gentle pressure, but do not squeeze the mushrooms, as it makes the sauce very heavy.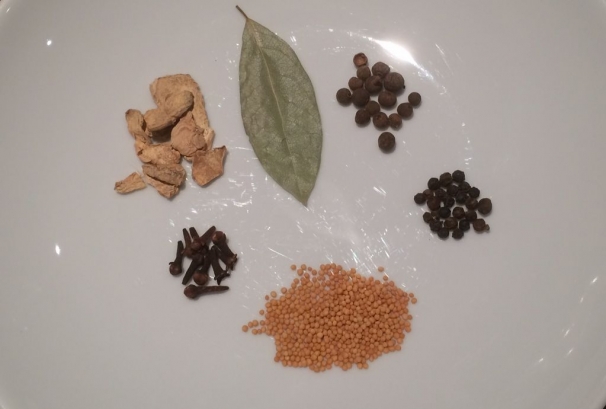 Simmer the strained liquid with the spices on a low heat for 20 minutes, and set aside to cool. Strain again through a muslin-lined sieve into a clean bowl or jug, and set aside for any sediment to settle.

Pour into sterilised bottles or jars, filling only two-thirds full, and leaving any sediment behind.
Top with brandy or malt vinegar, if using, and seal.
Some recipes advise to reboil after a few weeks to improve keeping quality; others say to add a few tablespoons of oil to protect the surface of the sauce from air. Alternatively, keep in the fridge.
COOK'S TIP: I used large field mushrooms, which produce a deep colour and robust flavour, but button mushrooms can also be used, or a combination of both.